Colorado Meetings and Events: Chris Royster and Adam Monette Take on New Roles at Flagstaff House Restaurant
---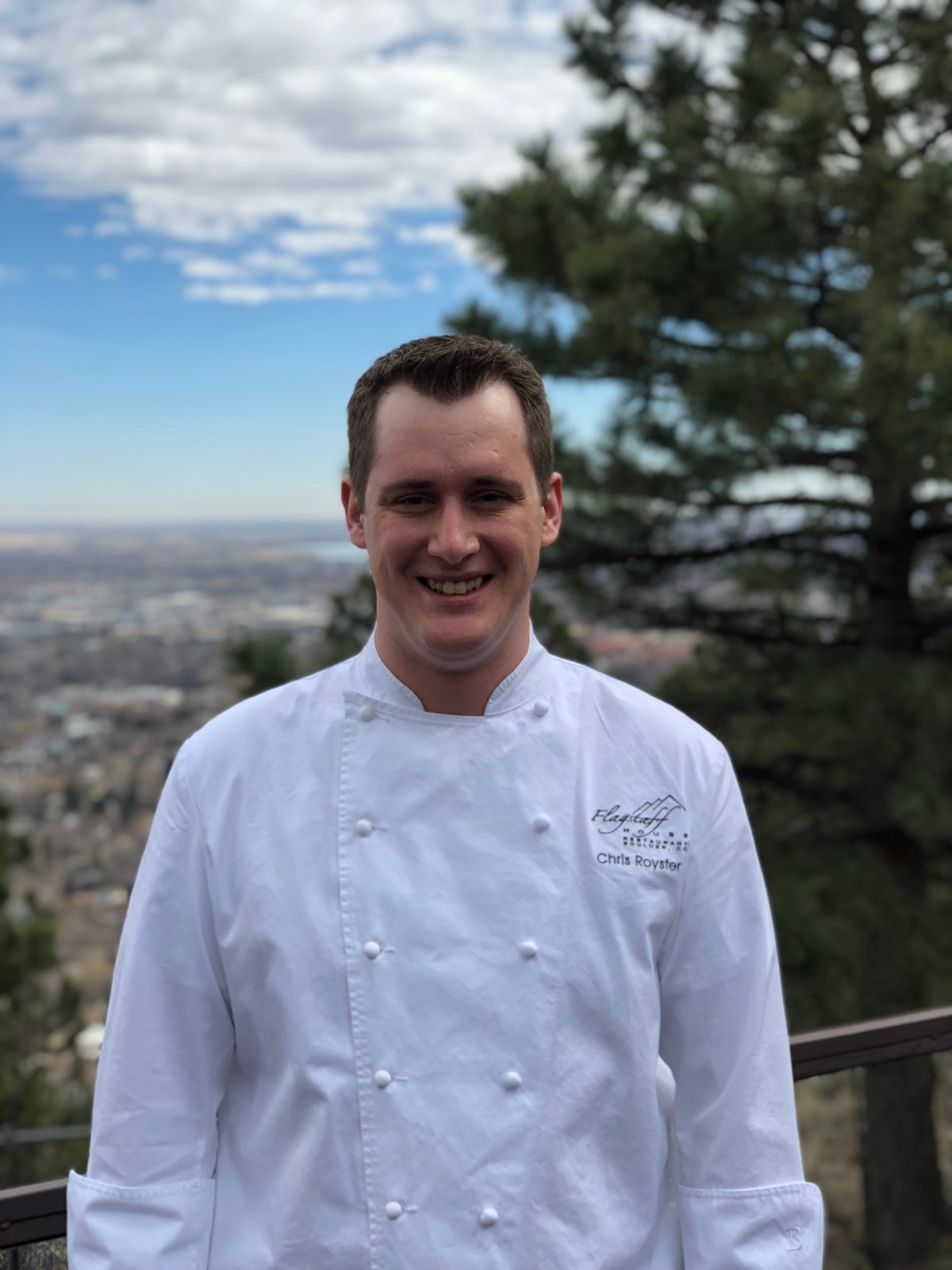 Colorado Meetings and Events: Chris Royster and Adam Monette Take on New Roles at Flagstaff House Restaurant
"Two new partners have joined the staff at the renowned Flagstaff House. Chris Royster, a past recipient of Zagat's 30 Under 30 award and a 2016 Food Network Chopped Champion, has stepped into the role of executive chef and is now also a partner. Royster joins Adam Monette (nephew of owner Scott Monette and third-generation Flagstaff House family member) who will fill the role of Flagstaff's general manager. Monette will manage front-of-house responsibilities and operations and is also now a partner in the Boulder-based business.
Royster grew up in Hyde Park, New York and at the age of 18, became an executive chef for a small restaurant. He later worked in various roles at the iconic Red Rocks Amphitheater, Three Leaf Concepts, Zucca, and The Huckleberry Café. In 2011, he came to Flagstaff House as a sous chef. Working under co-owner and then-executive chef Mark Monette, he was later promoted to chef de cuisine.
"I'm looking forward to maintaining the culinary heart and soul of Flagstaff House while bringing my passion for innovation and experimentation to the table," said Royster. "I enjoy taking classic dishes and recreating them with unexpected flavors and presentation styles."
As the eldest son of former executive chef and co-owner Mark Monette, Adam Monette grew up at Flagstaff House, watching the inner workings of the restaurant from the ground up. "It was amazing. I got to work side-by-side with my grandfather, my father, my uncle, and 12 or 13 cousins at any time," Monette said.
"It's an exciting time for Flagstaff House," said Monette. "Chris and I are looking forward to building on the legacy that was established by my grandfather and carried on by my father and uncle over the last 47 years, staying true to the extraordinary Flagstaff House service and dedication to quality."
Flagstaff House, which was originally built in 1929 as a mountain cabin, transitioned to an upscale summer restaurant in 1954. The restaurant was later purchased in 1971 by the Monette family and has featured French American fine dining, unparalleled views, and top-notch service since then. In 2018, the family-owned location was awarded the prestigious Forbes Travel Guide Four Star award as well as a placement on AAA's Four Diamond list. "