Sourdough Focaccia Recipe
---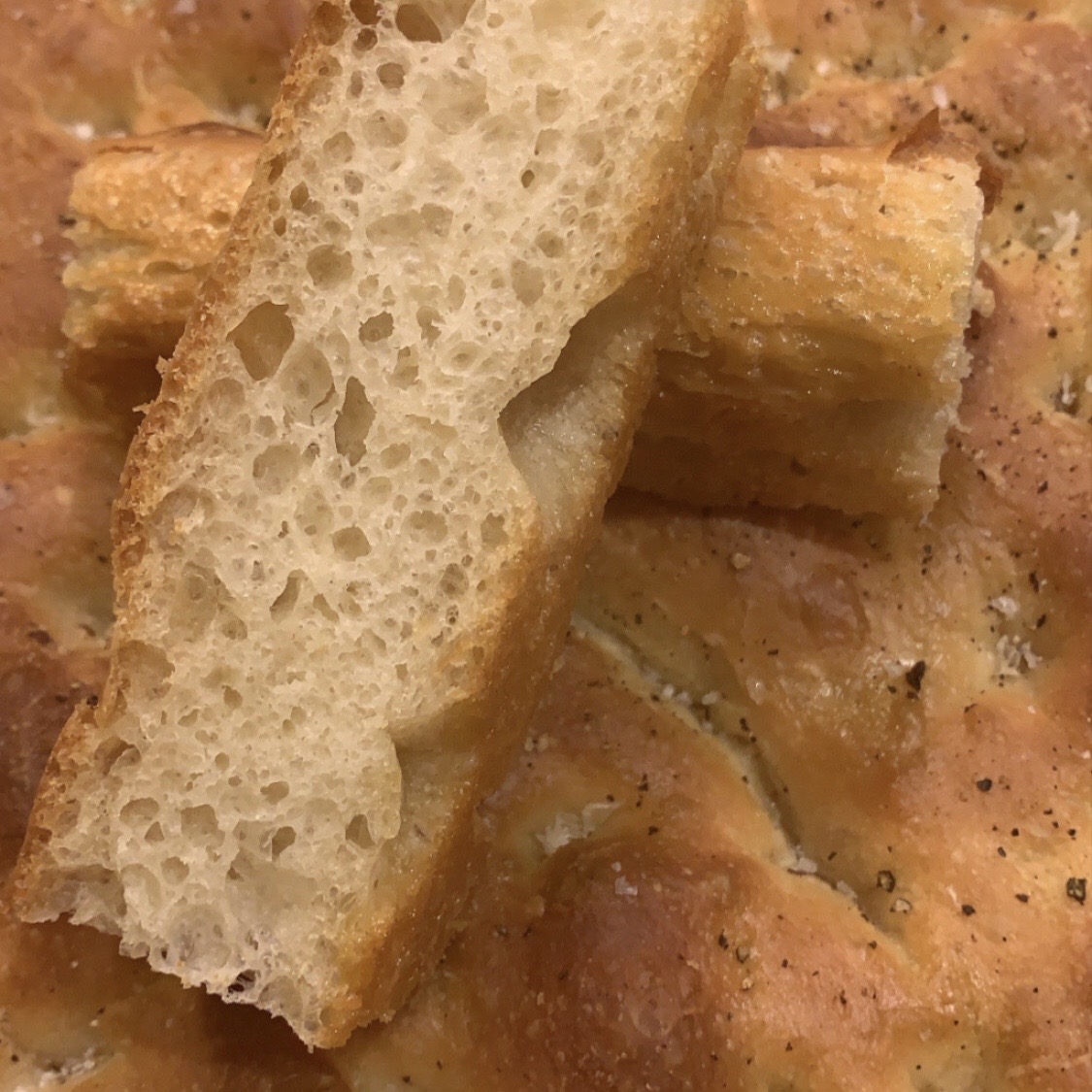 Sourdough Focaccia Recipe by Lead Line Cook James Roberts
Ingredients
500g water
200g sourdough starter
10g raw honey
100g olive oil
700g flour (00 is best)
10g flakey salt
Dash of ground black pepper
Directions
Combine water, sourdough starter, honey and 50g of olive oil in a medium sized bowl. Stir until well combined.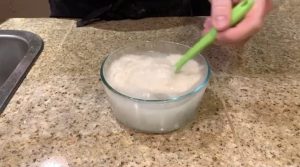 Add remaining ingredients and stir until flour is mostly wet. Use your hands to mix the ingredients fully.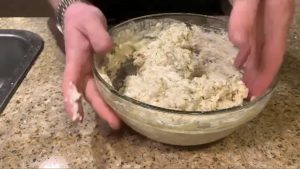 James says: "Don't worry if the dough seems wetter/stickier than other bread doughs, it is supposed to be this way."
Cover with a dish towel and let rest for 30 minutes. 
After 30 minutes begin stretching and folding the dough. Stretch the dough away from the bowl and fold back onto itself, rotating the bowl as you go six times.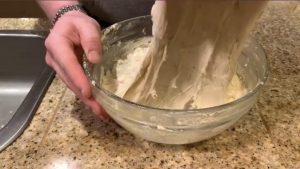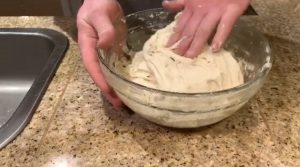 Repeat the rest (covered with a dish cloth for 30 minutes) and fold method for a total of six times (thee hours total). Towards the end your dough should be smooth and shiny.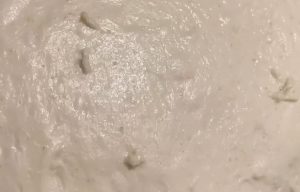 James says: "As you get towards the end of stretching and folding the dough will be more elastic. You may not be able to stretch and fold the dough six times as you get towards the end. Folding, stretching and resting allows gluten and air pockets to develop."
To bulk ferment, cover the bowl with your dish towel and place in the refrigerator overnight or up to 36 hours. 
After your dough has chilled and rested overnight spread the remaining 50g of olive oil on a half sheet pan and coat well. Spread the olive oil over the pan evenly.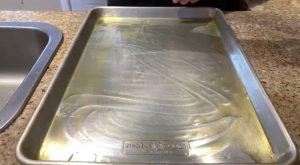 James says: "It seems like a lot of olive oil but it gives you a crispy crust on the bottom!"
Take the dough and place it on your sheet pan, stretching it from the center outwards. Once the dough starts to resist being stretched step aside for 15 minutes. This lets the gluten relax. Let rest as needed. 
Once the dough has reached all corners of your sheet pan, cover the top of the dough with some of the extra oil that has pooled in the corners of your pan.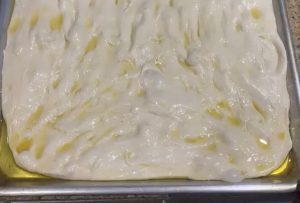 Place the pan in a warm place and let proof for three hours. 
James says: "Placing the dough to proof in the oven with just the light on works great."
Once your dough is done proofing remove the pan from your oven (if proofing in the oven) and preheat to 450 degrees.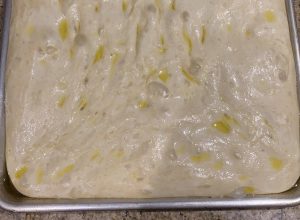 Using just three fingers and both hands create indents throughout your dough. Each indent will be about equally spaced. Sprinkle a dash or two of pepper on top.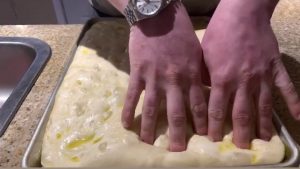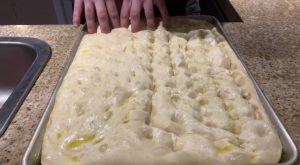 Place pan in preheated oven and bake for 15 minutes. 
After 15 minutes rotate the pan 180 degrees and bake for another 10-20 minutes until golden brown. 
Remove from oven and add a drizzle of olive oil and flakey salt on top.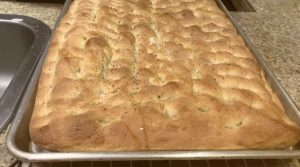 Let bread rest for a minimum of one hour before serving. 
James says: "Room temperature bread is ideal because otherwise all of the steam will rush out, leaving you with dense bread. Wait at least an hour for light, fluffy bread."
Enjoy with olive oil and balsamic or cut in half to make sandwiches or pizza.