Chef James' Oyster Stuffing
---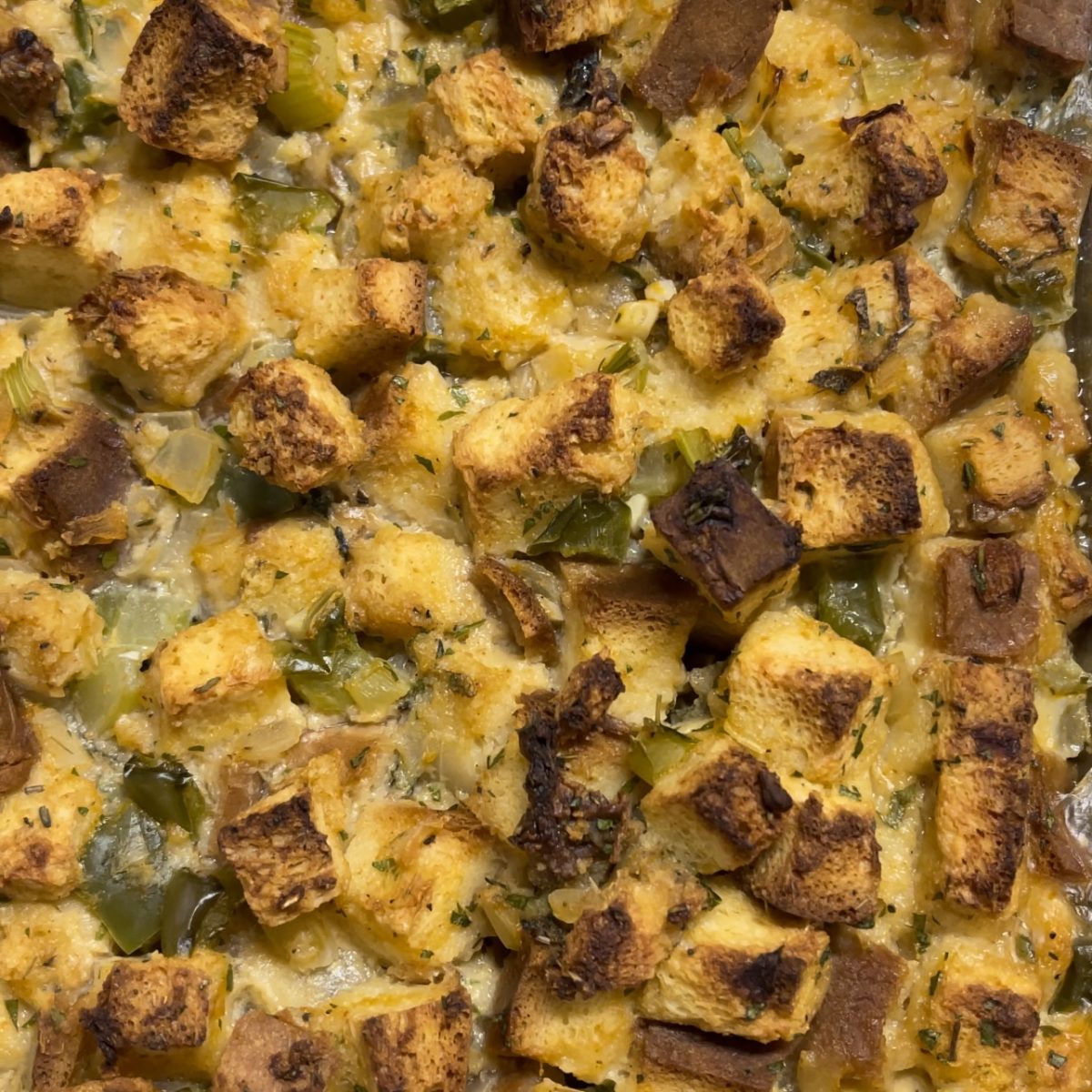 Chef James' oyster stuffing Recipe
ingredients
– 4 quarts stale or dry bread, cut into 1/2 inch cubes
– 4 cups of finely chopped white onion
– 2 cups of finely chopped celery
– 2 cups of finely chopped green bell pepper
– 1/2 cup minced garlic
– 3 tablespoons cajun seasoning (mix of garlic powder, paprika, dried thyme, black pepper OR Tony Chachere's)
– 1 pound gulf oysters, with 1/2 cup of juices reserved (oyster liquor)
– 2 quarts chicken stock
– 6 eggs
– 2 tablespoons finely chopped sage
– 1/4 cup finely chopped fresh parsley
– salt
– oil for cooking
Recipe
1. Preheat oven to 350 degrees.
2. Over medium heat, add two tablespoons of cooking oil to a large pan.
3. Add onion, celery, bell pepper, and a dash of salt to fry/sauté pan. Cook until onions are translucent.
4. While the onion mixture is cooking, whisk oyster liquor and eggs into chicken stock in a large container/bowl and set aside.
5. Once onions are translucent, add garlic and cajun seasoning to pan. Mix well and cook for a few more minutes.
6. In a new large bowl, add cooked onion mixture. Stir in bread cubes, oysters, sage and parsley. Mix well.
7. Pour stuffing mixture into a deep baking dish and bake for about an hour and 20 minutes, or until stuffing is mostly firm.
8. Let cool for about 10 minutes and serve hot.