The Best Affordable Wine Clubs | Updated
---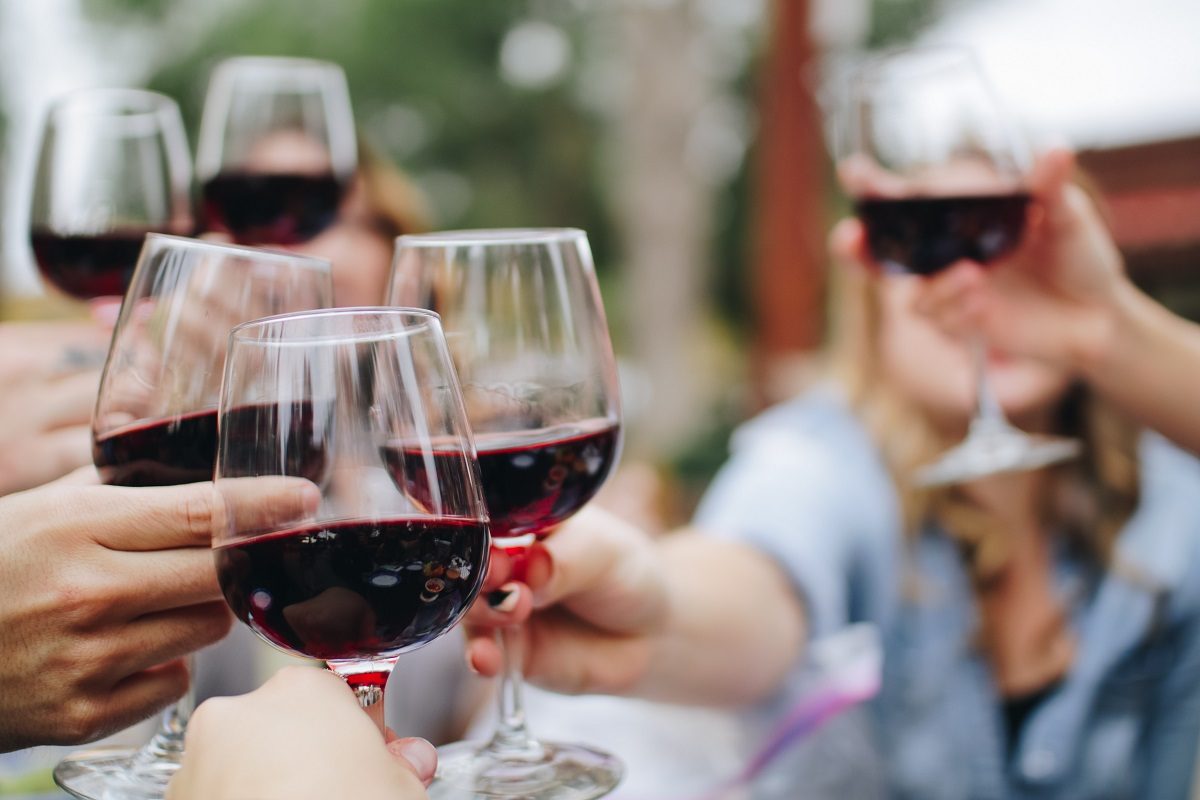 Wine clubs are fun but they can really crank up in cost over time. Find out here the most affordable wine clubs so you can get the most of your membership!
the best affordable wine clubs | updated 2022
Wine clubs are a huge trend that has steadily been growing for decades now, so you might be tempted to sign up to one to help broaden your palate and try out new wine recommendations. 
The only issue is that wine clubs vary massively when it comes to the cost of their monthly subscription, and even then paying more does not guarantee you more wine! This means that some wine clubs will cost you less monthly but in return you will receive two or three bottles of wine, while others may cost more but only give you a single bottle of wine per month! 
Because of this, many are quick to dismiss wine clubs as a waste of time and money – but this is not necessarily true. There are some very affordable wine clubs out there but to find them, you had to dig a little deep – until now! 
We have pulled together a list of some of the best affordable wine clubs that you can sign up to today! Take a peak below and find the one that suits you best. So – let's go!
what is a wine club?
If you are unfamiliar with how wine clubs work but have been recommended to try one out, then let us explain what they are. 
Wine clubs are kind of like a subscription for wine. You pay a certain amount of money every month (or less often, it depends on your membership plan and the club itself) and in return you will receive a bunch of benefits but the main benefit that runs through all wine clubs is that you will receive a bottle of wine (or a few, but this again depends on the club) delivered to your home on a regular schedule. 
Most of the time, the wine you receive will be a surprise. Some clubs allow you to choose between red only or white only, while others will ask you to complete a quiz to find out more about your palate and tastes. On the other hand, some clubs will give you their recommendations to try out and it could literally be anything. 
Wine clubs are a relatively new thing. The first official wine club was set up way back in 1972 when a gentleman named Paul Kalemkiarian set up a 'Wine of the Month Club' which he ran from his liquor store in California. Today, that company still exists as a thriving wine club. 
After that, more and more wine clubs joined the fray. Now, some celebrities like Martha Stewart and publications like The New York Times have their own wine clubs. Wine clubs are so popular that back in 2003, they accounted for nearly a quarter of all wine sales. 
The reason why wine clubs have become so popular is not just down to a lot of people wanting to try new and rare wines that they won't always find in their nearest wine store. 
Wine clubs offer up a community space for like-minded wine connoisseurs to interact with one another, plus a lot of wine clubs offer gift memberships that you can pay in advance and give to a friend. The benefits on offer go beyond free wine – some wine clubs sell their own range and members of their wine club have access to lower prices, special events, and interesting information. 
So, if that sounds like the thing for you, then it's time for you to get out there and find your own wine club!
buyers guide to affordable wine clubs
Like we said before, wine clubs come in all shapes and sizes. Because of this, it can be very difficult to choose which wine club to sign up to but there are always a few very important factors that you need to consider. 
The first thing is your budget and address. Set yourself how much you want to spend on a monthly wine club (we will be looking at a few affordable options very soon) so you don't go overboard – but it's important to check if your wine club does free shipping and delivery. Many wine clubs charge for shipping and this can really crank the monthly cost of your wine club membership up sky-high! 
So, before you sign up, contact the customer services for that wine club and ask them how much it would cost to deliver to where you live. This way, you can quickly dismiss the wine clubs that go way beyond your budget on shipping alone. Also, check out if there are any cancellation fees before you sign up – they are a hidden cost and sometimes, a wine club will make you pay for another three months of membership before letting you go! 
The second factor to consider is the kind of benefits you will be receiving with your membership. With some wine clubs, you will receive your monthly package of wine and that's it. However, other wine clubs may be more generous even if the membership costs the same – and this way, you can get more for your money. 
Other benefits include lower wine prices for individual bottles or wine gift baskets, cool insider information about how the company works and where they source their wines, access to spectacular events and discussion groups where you can bond with other wine enthusiasts. If you are in it for just the wine, then you don't have to worry about all this but if you are the kind of person who wants to get the most out of their membership, you may want to stick to the wine clubs that offer more  than just fine wine. 
And finally, the third factor to pay particular attention to is the customization you have over your membership. 
On the surface, you may assume this means what kind of wines you receive every month. Some wine clubs will give you an option to choose, others will ask you if you want to stick with only red wines or white wines or mix both together. However, customization goes beyond this as some wine clubs will ask you how adventurous you want to be. This means you can either give them the green light to try lots of different wines, or ask them to specifically stick with fruity wines or tannic wines. 
Customization also comes into play when it comes to your membership fee and how often you receive your free wine. Some clubs are monthly while others may be quarterly, or even yearly. Some wine clubs also give you the option to receive your wine monthly, or skip a month or skip two months. This is something to consider if you don't often drink wine and doubt you will be able to drink it all within a month – so customization can be a huge benefit. 
Overall, remember that you want to have fun with your wine club membership so pick one that just feels right for you so you can try out new kinds of wine and potentially find a new favorite! 
So now that that's covered, let's take a look at some of the best and most affordable wine clubs out  there that are definitely worth your consideration!
best affordable wine clubs
Frequently Asked Questions about wine clubs
How Much Does A Wine Club Cost? 
The monthly membership fee of a wine club can range from place to place. You may be able to find some for around $50 per month, others at $100, and some very highbrow wine clubs cost thousands of dollars. In fact, the Napa Valley Reserve charges its members $150,000 for membership! 
On average, we think that most wine clubs cost around $80 – but not all of them include shipping and shipping the wine to your house can easily add $40 to $60 to each package you receive. This can rank up the cost of your wine club too and most members won't realize until they have already signed up. 
What Makes A Wine Club Affordable?
We have touched on this topic in our above buyer's guide but for a wine club to be affordable, you should be receiving wine for a lower price than it would cost for you to go to a retail store and buy the same wine there. 
Not only that, but wine clubs can offer you access to some premium and rare wines that would cost you a lot of money to try out yourself – but wine clubs act as a great equalizer so you don't have to pay all that extra money towards trying a rare wine. 
For a wine club to be affordable, they should offer you a lot of benefits and free shipping is always a plus as it can cut down  the cost of your wine club membership. These are all great benefits that you should look out for in your potential wine club. 
Does Free Shipping Really Matter? 
Free shipping is a huge deal when it comes to wine clubs because you are signing up for a scheduled package every month – and if you have to pay for shipping on top of your membership, then the cost of your wine club membership will jump up. 
A lot of people don't realize this until it's too late. They sign up for a wine club thinking it will only cost them $80 a month only to find out they have also been charged for shipping and an extra $40 has been taken from their account – bringing the overall cost to $120 a month. 
This is just a general example, but free shipping can save you so much money in the long run and make a wine club a much more affordable option for you to enjoy.
flagstaff house review page is reader-supported. when you buy through our links, we may earn an affiliate commission.