Best Wine Clubs: Tested and Ranked
---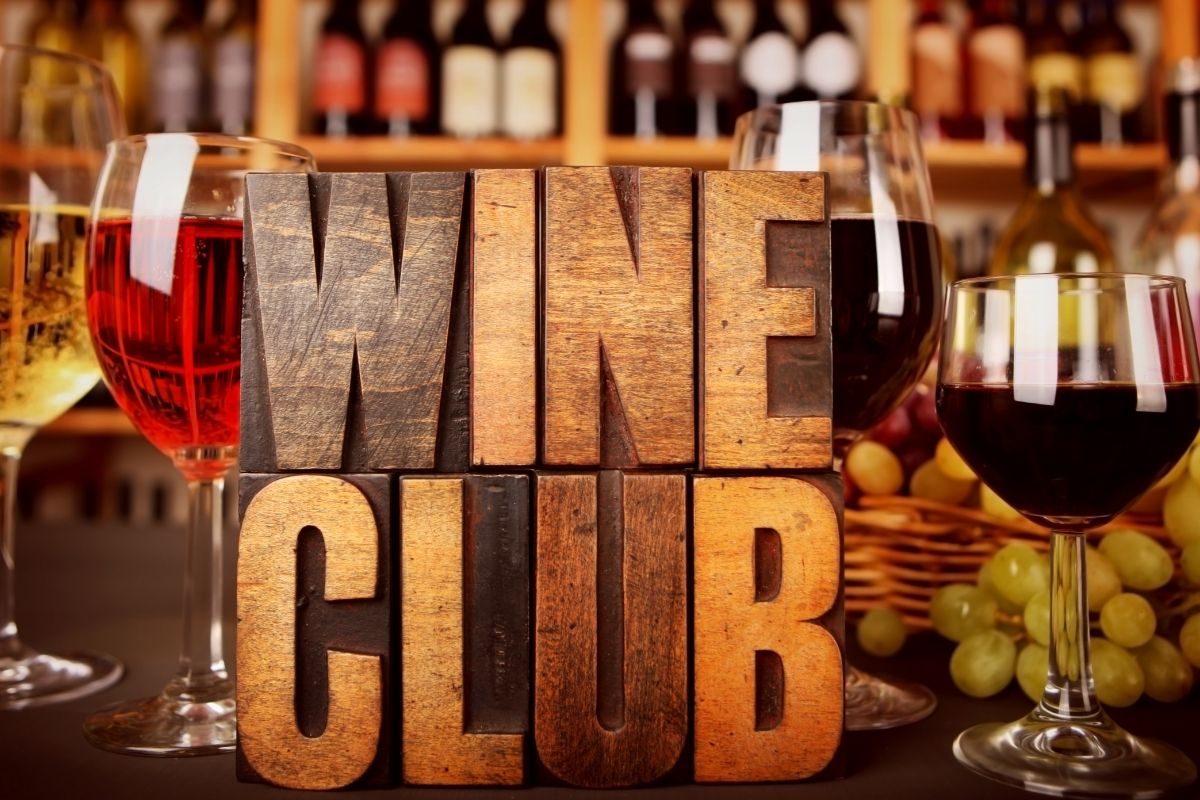 If you want to sign up to a wine club, then check out our recommendations here. We also cover some FAQs and a guide to finding the best wine club! 
The best wine clubs | tried and tested
An ever important part of modern wine culture is the very popular trend of wine clubs. 
For those of us who love and appreciate fine wine but want to broaden our horizons and palette, signing up for a wine club is the ideal way to do both. Plus, you get to interact with like-minded people who share your affinity for wine and indulge in the fine art of wine tasting. So, it just makes sense for every wine connoisseur to sign up to a wine club. 
However, no two wine clubs are alike and some offer more benefits than others. There are also some important factors you should consider before signing up – but what are they and how would they affect you? 
If you are thinking of signing up for a wine club but have no idea where to start, then this is the place for you. We have tried and tested some of the most popular wine clubs here in the United States to see which ones meet our impeccably high standards. 
This way, you can find out which wine clubs stand out against all the others and which one is also the best one for you and your situation. So, without further ado, let's get into our pickings of the best wine clubs!
what is a wine club?
The term 'wine club' is very vague and open to a lot of interpretation. As such, it comes as no surprise that there are now lots of different types of wine clubs out there on the market. 
To sum them up quite generally, wine clubs are like subscription services but with wine. You pay a fee for membership and in return, you receive a new wine for you to drink and try out. How often you receive this wine depends on the wine club itself but most wine clubs release a new bottle every month or quarter to its members. 
Wine clubs are a relatively new trend as the first official 'wine club' opened in 1972, with another club soon following suit in 1985 in Los Angeles. After that in 1992, the Gold Medal Wine Club was established and focused on featuring boutique wineries, allowing their members to try out high-end wines from all around the world. 
Over the years, wine clubs have grown and grown until in 2003, nearly a quarter of all wine sales in the United States were made through wine clubs. 
Now, there are hundreds of wine clubs all across the States, as well as other countries. A lot of magazines and sommeliers all have their own wine clubs – even Martha Stewart launched her own wine club back in 2017! 
There are a lot of positives and disadvantages to a wine club. They allow those who love wine to try something new and receive recommendations from often underappreciated and lesser known varieties. Alternatively, it can give some oenophiles a chance to try out some more expensive and rarer wines that they may never have given a second thought. This could result in you finding your next new favorite wine! 
However, some people are quick to point out the flaws in the wine club business. Some wine clubs are more cost-effective than others, while some offer up wines that would have been more affordable for you to have bought straight up instead of going through a wine club. Not only do wine clubs vary in what wines they focus on, but they also seriously vary in price too. One wine club in the Napa Valley Reserve actually charges a huge $150,000 membership fee! 
Because of this, a lot of people may feel a little hesitant about signing up for a wine club but that is where we come in. 
We have tried and tested many wine clubs up and down the country so we could pick out the best wine clubs based on everything they have to offer. We are going to deep dive into each of our favorite picks so you can filter out the wine clubs that are so not worth your time or energy – so let's begin!
best wine clubs ranked:
the wine club buyer's guide
When it comes to signing up to a wine club, there are many factors that you need to take into consideration before you take the plunge. Because you are signing up for a long commitment, it's definitely worth checking out every thing the wine club offers and all the finer details that may catch you out. 
Here are some of the main factors you should have a think about before you make the commitment to any wine club! 
Shipping And Delivery 
The first factor is where you live. Many wine clubs charge you for shipping and the further away you live from a wine club's base, the more shipping will cost. 
Some wine clubs will not even ship to your state (only a few states on this list) so double check this when you sign up. If the shipment cost is too high for you, then you can back out and look elsewhere. 
When you sign up to a wine club, you will be asked to put in your address and the wine club should come back to you with either the news  that they do not ship to your state, or how much shipping will cost per package (depending on how frequent your subscription is). You can add this into your budget and reconsider a wine club if you think it's too high. 
Budget
Speaking of budget, you will want to set yourself a limit on how much you are willing to spend per month on your wine club. This is to stop you from spending more than you desire.
Most wine clubs are very up-front about their membership costs and some may even offer certain deals to help ease the cost. For example, you may be able to have your first month half price or take off a certain percentage if you pay for the year's membership in advance. 
Remember to keep shipping and delivery costs in mind as well when calculating how much your wine club membership will cost you monthly. 
Benefits
Some wine clubs will offer you other benefits other than just your subscription package of wine. Some will give you access to special courses or information, like an app or magazine that contains lots of useful and interesting facts about wine and wineries, others may give you discounted prices for the wine they sell on their website. 
Other benefits may include feel-good benefits like knowing that your wine club helps out wineries businesses so they can receive more profit or reduce the costs that come with running a winery. Others have made pledges towards fair trade or the environment, so you know that your wine is eco-friendly and fairly sourced.  
So, it's worth browsing what your wine club offers its members and also how they source their wine. 
Stock And Range
The main reason why a lot of people sign up to a wine club is because they love wine and want to try out something new – but if your wine club only has a limited range and stock available, then you will quickly go through everything they have. 
Because of this, you will want a wine club that has a lot of stock to offer and a wide range of wines that come in different varieties – white, red, rose, sparkling, the list goes on! 
Choosing a wine club with a wide range of wines will allow you to broaden your horizons when it comes to wine and potentially find a new favorite. 
Frequently Asked Questions
Are Wine Clubs Good Value?
Depending on the subscription plan you go for, most wine clubs are better for value than buying each bottle individually at your local wine shop or retailer. 
This is because most wine clubs either produce their own wine or buy their stock straight from a winery, cutting out the middle men that often rack up the cost of importing and selling wine. Because of this, wine clubs can afford to offer up wines at a lower price than most places, plus some wine clubs offer cheaper prices for their club members. 
So, on average, joining a wine club is an affordable way to try out lots of different types of wine. 
Can I Give A Wine Club Membership As A Gift?
Yes, absolutely! 
Most wine clubs offer gift memberships so you can pay upfront and hand over the membership to someone else. This makes it super easy to give a wine club membership as a birthday or wedding gift, so you can give a gift that keeps giving for as long as you want it to. Plus, it's a very creative gift idea that the recipient can also share with others if they want. For more on wine club gifts click here.
How Do I Cancel My Wine Club Membership?
Each wine club will have a different cancellation policy – some may allow you to end your memberships straight away with an email or phone call, others may include hidden fees and charges, or require you to quit a few months in advance before renewal. 
Before you sign up to your wine club membership, it is worth checking out the cancellation policy and contacting customer support before you make any commitments. 
To cancel your policy, most of the time all you have to do is log in to your membership account on the wine club's website, scroll down the menu or account settings to cancellation and follow the steps there.
flagstaff house review page is reader-supported. if you buy through our links, we may earn an affiliate commission.