Best Port Wine Glasses (TOP 5)
---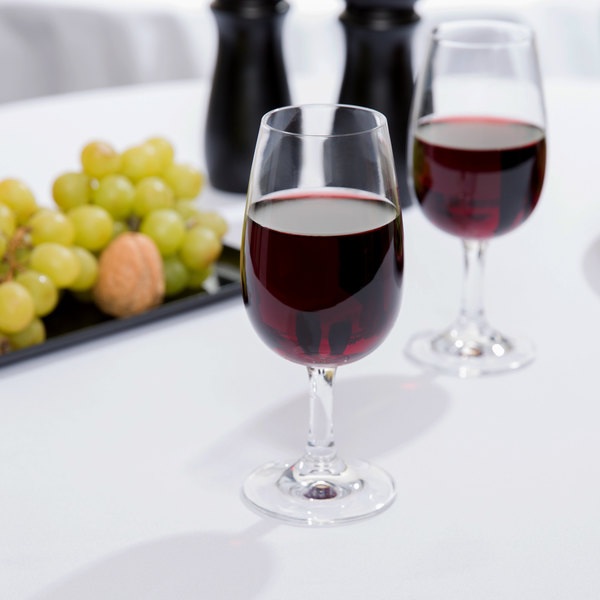 Port, one of the most well recognized "dessert" wines in the world. Many have fell in love with this Portuguese delight after being introduced at a dinner party or on travels through Europe. Unlike most other European countries that like to conclude a nice meal with a heavy pour of strong Grappa, Brandy, Aquavit, or Rakija, the Portuguese conclude a dinner in finesse form with Port. A wine that is made sweet and finished with a neutral brandy to bring up the alcohol and balance the sweetness of the wine. Port wines have a sensual nuance from aroma to palate that reawaken your senses and bring an aura of contentment to your meal. Here we will discuss the various types of ports and fortified wines, then showcase the best wine glasses to enjoy them from.
top 5 best port wine glasses
why are port wine glasses small and cute?
When a standard glass of dinner wine is served from 5 to 6 ounces per glass, most dessert wines are found in smaller increments about 3 ounces or 85ml. Due to its sweet and robust nature, a three ounce pour for a glass of port can be entirely satisfying. By shrinking the serving size by half, the "mini" wine glass was born. A classic port glass looks and feels like a small standard wine glass. Where the base of the bowl has a wider diameter than the rim, which helps to concentrate the aromatics when they hit your nose. The shorter stem and bowl put emphasis on control with less intent to swirl or agitate the wine. Built for sipping in small increments these adorable small wine glasses set the tone from the very start.
how to clean a port wine glass
Opposed to standard long stem glassware, port glasses usually are small enough to fit any dishwasher. We do recommend a standard wash cycle instead of a hand wash due to the naturally thick viscosity of ports. This accompanied with the heightened sugar content will make removing remaining wine residues slightly more difficult than a standard wine varietal. Always ensure a proper polish with a microfiber cloth upon the conclusion of the wash cycle to remove any water marks for your next port experience.
how to store a port wine glass
Storing port glasses is much easier than a standard wine glass as they are naturally almost half the size. Cabinetry is the best means for storage as when glasses are left out on counter spaces they are more likely to get dust or kitchen oils to drape the exterior. If you have a bar cart or storage display piece, feel free to showcase the glasses just remember you may need to rise your glasses before the next use.
Ports themselves keep their structure for a number of weeks after you extract the cork. So feel free to keep your port wine glass readily available for use in the near future.
what are the different types of port?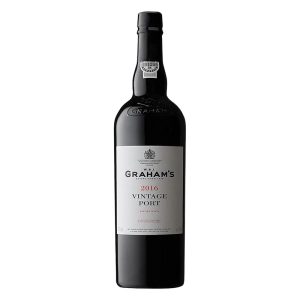 Not to get confused with all Portuguese wines, Port specifically is made in a different process than other Portuguese table wines (see fortification process below). Remember that Port wines can only originate in Portugal. Although many may try to recreate; it will not technically be classified as port.
To put it simply most Ports consumed are one of two primary styles such as Tawny Port and Ruby Port. There are also lesser consumed Ports, such as white and rose Port that features a lighter and brighter drinking experience and are classically served chilled. Here we will focus on the more favored Tawny and Ruby styles.
Tawny and Ruby ports are made from red grape varietals such as Touriga Franca, Tinto Roriz (aka. Tempranillo, Touriga Nacional, Tinto Cao and more. Both are meant to be served at room temperature. Pairing perfectly with chocolate or caramel based desserts, custards and cheese plates.
TAWNY– In order to classify as a tawny Port the wines must age for at a minimum of two whole years, however the most common come in a series of decade bottlings. Tawny decade series are blended Ports that offer a blend of vintages that have a minimum barrel aging of X years. This series is almost always in the series of 10-, 20-, 30-, and 40-years Tawny. Younger ports are more robust with a bold flavor, aroma and punch, giving a fruit forward essence. Where the more age a port gets, the more refined it becomes. Offering a lighter coloring and smoother taste that comes from the barrel aging process. With everything, expect significant price increases with products that take longer to produce.
Within the Tawny category there is another classification called Colheita. This beautiful style of port is from a one vintage harvest. These wines do not blend with other vintages which puts emphasis on a good year of wine growing. Colheita's still ages in barrels at the winery until they are released after at least a decade's time.
RUBY– A baseline Ruby Port can be the most affordable option as it has more raw qualities to it. Bright and sweet, this will be an entry level Port that is commonly great for Port based cocktails. However, some of the most expensive and renowned Ports in the world are Ruby Ports as the next level up in Ruby ports are 'Vintage Ports.' During a stellar vintage, Port producers will produce and barrel this single vintage for future enjoyment. These wines will age for a few years until the wine maker is ready to bottle. After bottling these wines they are intended to continue the aging process in the bottle for many years to come. Often reaching peak enjoyment time after 20+ years. The sugar content helps to preserve the wines the subdue in bottling. With rustic labeling and often hand painted bottles, ports that are served after a long aging process have a nostalgic presence on a dinner table as you know you are drinking a part of history.
what does port taste like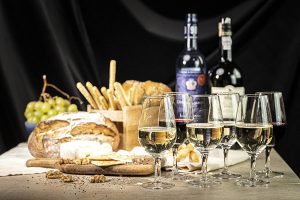 Tawny Ports- Carmel, Prune, Fig, Maple, Cinnamon, Clove, Allspice, Nutty
Ruby Port- Blackberry, Red Fruit, Chocolate, Cinnamon
Rose Port- Ripe Red Fruits (strawberry, raspberry, cranberry), subtle caramel
White Port- Stone Fruit, Pear, Apple, Lemon Peel
sherry glass vs port glass
Above you have seen our recommendations for the best Port Wine Glasses. The primary difference between a Port Glass and a Sherry Glass is stem length and bowl diameter. Port glassware is short and stout and has a much wider bowl than rim. Where a sherry glass it tall and lean. The elegance of a sherry glass comes from consistency in the structure. Sherry wine glasses can have a tulip or standard rim. Preference is on the drinker.
how are fortified wines made?
Fortified wines cover a very broad range of wines categories from all over the world. From Vermouths, Port, Madeira, Marsala, Sherry, and Commandaria. Fortified wines are a simple idea but incredibly difficult to execute well. A wine is made using standard wine making procedures for the region, this wine is then blended with a distilled spirit (usually grape based). As these two products mix together is significantly increases the alcohol content. During this phase producers add a variation of sugar levels to the wines. More or less dependent on how sweet or dry they want the wine to taste. There are always many rules, laws, and regulations dependent on the country and village the wines are produced in. Regulations, status and titles will also depend on the location in which the wines are made.
interested in buying port online?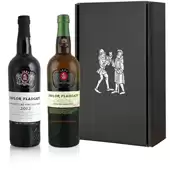 Taylor Fladgate Gift Set
Taylor Port is one of the most recognized Port labels around.
Gift Packs Contain
Includes:
• Late Vintage Porto, 2014. Taylor Fladgate
• Taylor Fladgate, NV. Chip Dry White
• Gift Box
• Personalized Gift Card
Buy Now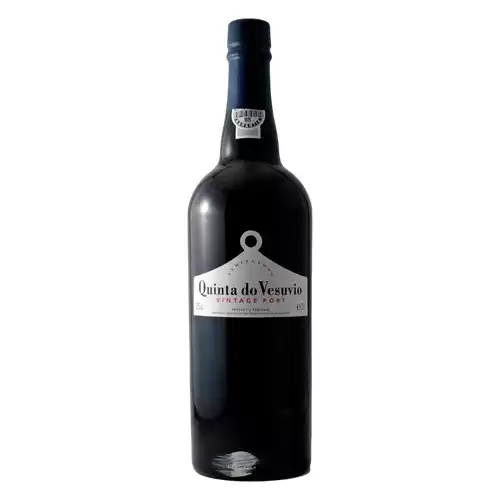 Quinta do Vesuvio Vintage Port 2017
Vesuvio is the last of the old school of vintage Ports: made in the original 1826 winery, in the original granite lagares, stomped by foot, etc... The real deal.
Robert Parker, Jr.'s Wine Advocate: "The 2017 Vintage Port is a blend of 33% Touriga Nacional, 35% Touriga Franca, 15% Sousão and 12% Alicante Bouschet, plus miscellaneous others filling out the blend. This was bottled about a month before tasting after 18 months in seasoned vats, but the just-bottled sample was not really ready. This was instead a pre-bottling sample. It comes in with 115 grams of residual sugar.
Buy Now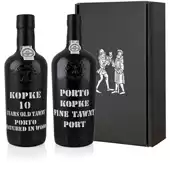 Developed Port Set
Tawny Porto series
Gift Packs Contain
Includes:
• Kopke 10 year Tawny Port
• Kopke, Fine Tawny Port
• Gift Box
• Personalized Gift Card
Buy Now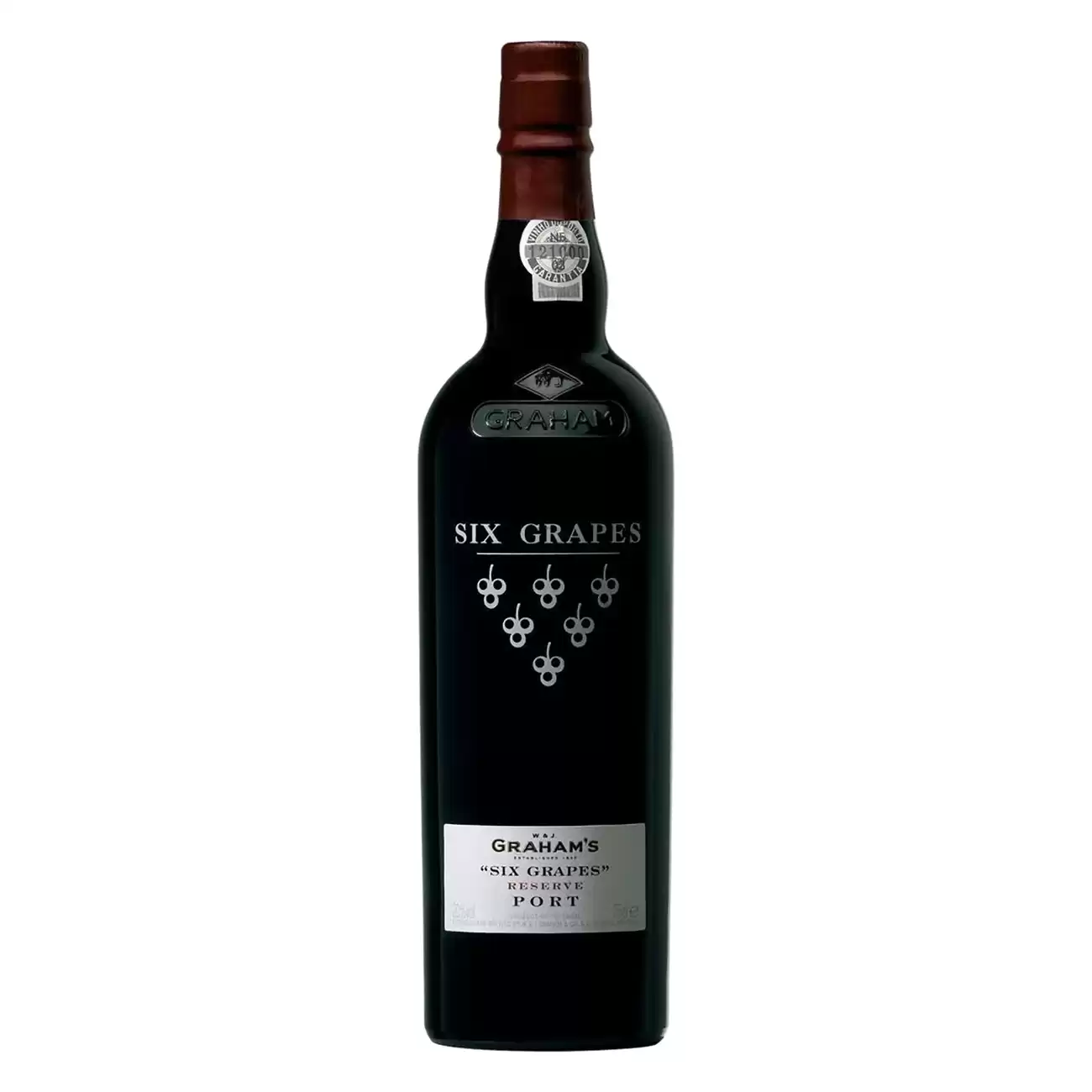 Graham's Six Grapes Port
"Dark red colour, with a seductive rich perfume of ripe plums and cherries. On the palate, complex, with a good structure and a long lingering finish."
Size: 750ml; cork
Varietal: Port blend
Alcohol: 20.0%
Aging: bottled between 3 and 4 years of age
Region: upper Douro Valley, Portugal
Buy Now
Search for the top porto producers like Taylor Port (Taylor Fladgate), Barros, and Grahams.
FLAGSTAFF HOUSE REVIEW PAGE IS READER-SUPPORTED. WHEN YOU BUY THROUGH LINKS ON OUR SITE, WE MAY EARN AN AFFILIATE COMMISSION