Wine Cork Holder | Recommendations
---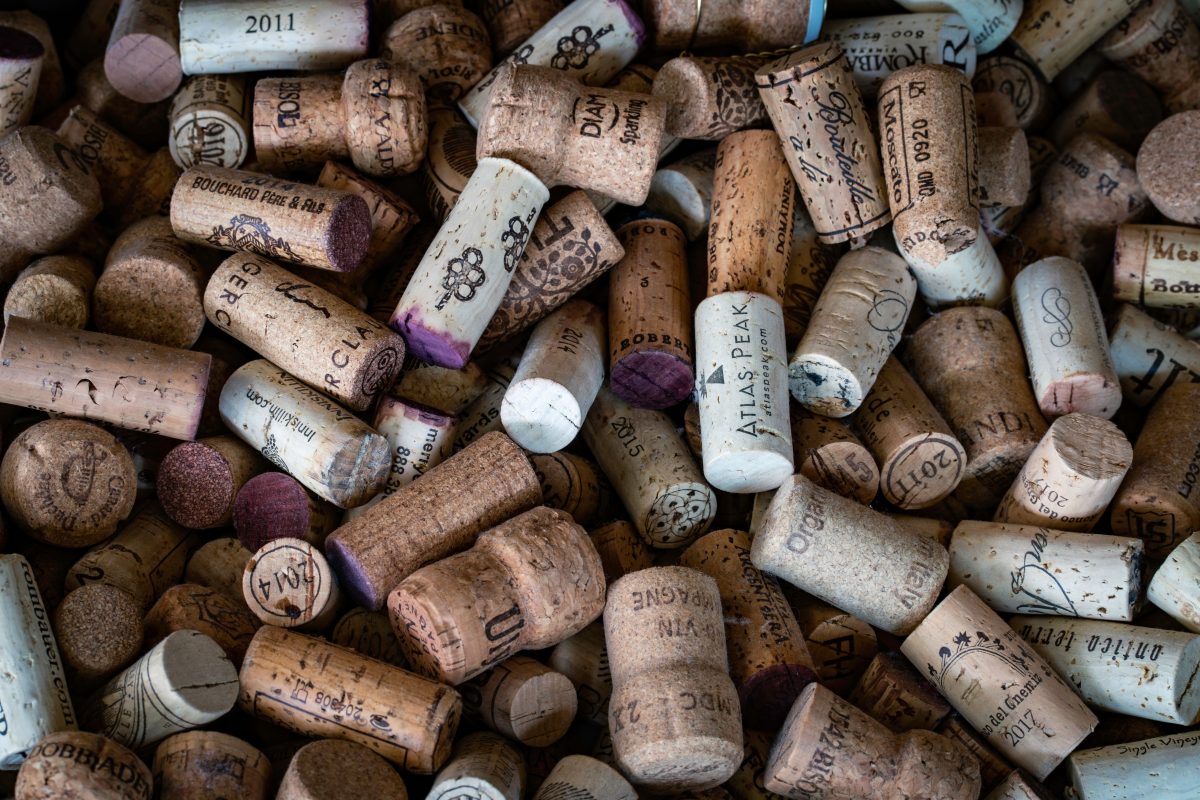 Need a great way to display your wine cork collection or are you a sommelier or restauranteur in need of a better way to showcase a cork to your guests. Click here to see cork holders and cork display pieces.
Wine Cork HolderS
A wine bottle cork can be the best memoir for a dinner or special event. Most do not want to hold onto and empty bottle of wine or deal with the difficulties of removing a wine label from its bottle. Instead, keeping the cork can be the best keepsake. Here we will give recommendations for restaurants and sommeliers who can present the cork in a unique way to the diner, as well as provide you with great ways to showcase your "memoirs" to add nice ambiance to your home or workspace. Corkboard ideas and more.
for sommeliers, servers, and restauranteurs. Single Cork.
Chances are you found this page because you are interested in a more professional way to present an artifact such as a vintage cork to a guest in a better way than placing in onto the bleach white tablecloth. That cork can leave a minor wine stain or simply debris and cork sediment onto the guests dining area. Leaving a displeasure to the diner. Here are beautiful ways to still follow procedure to allow the guest to inspect the cork without worry. Not to mention that these also become great conversations points that you will have with your guests. See below:
Our Top Pick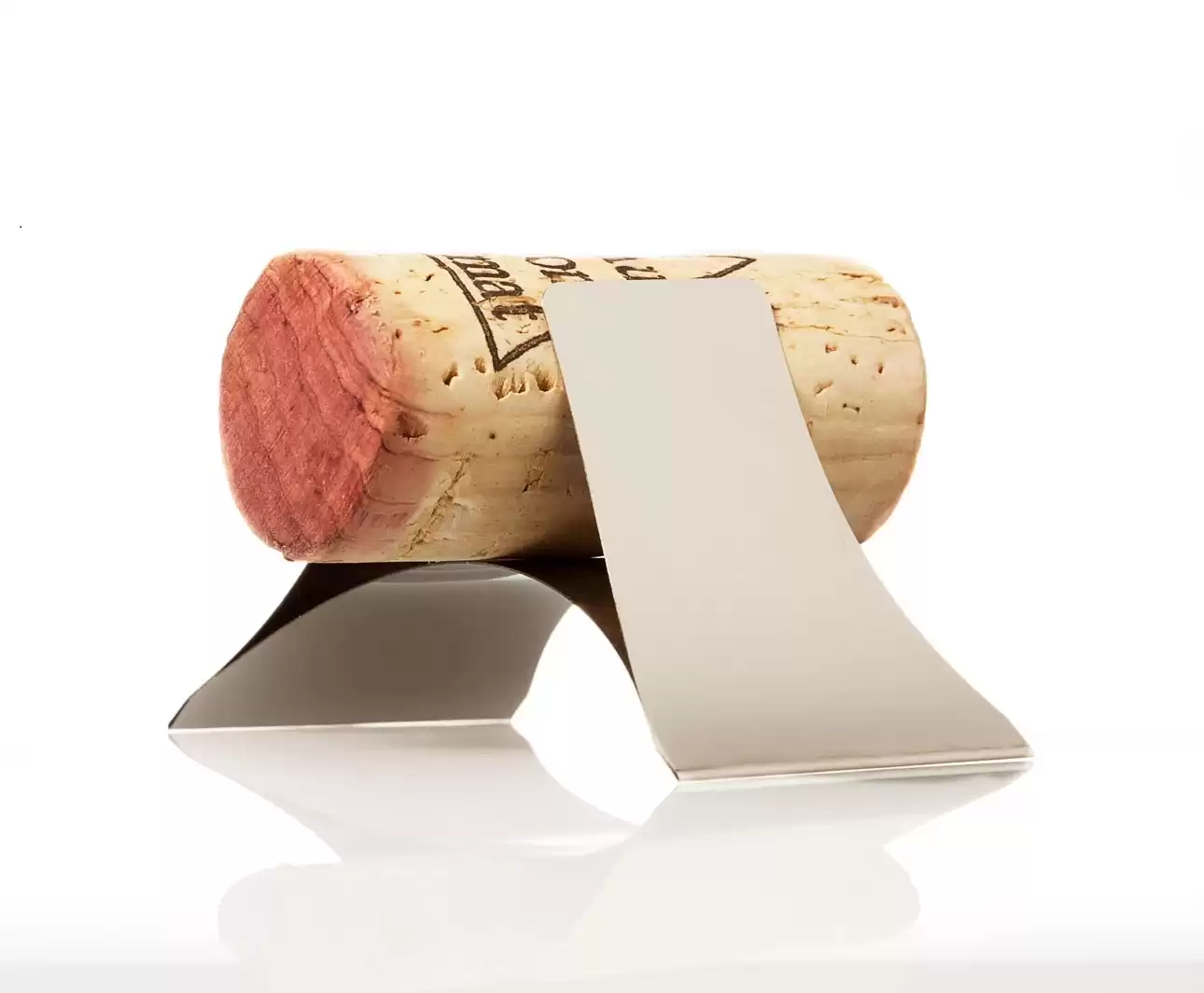 Pop-up Arch Cork Holder
Stainless steel clip for cork, tube, or anything else in need of elevation. The Pop-Up Arch clip is flat when not in use.
Buy Now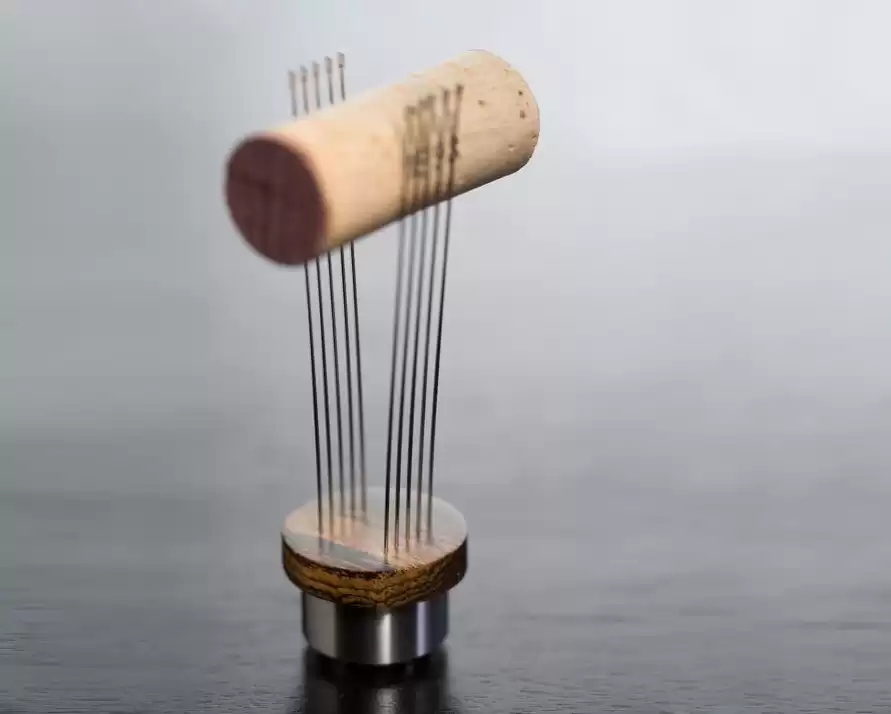 Cork Presenter
A means of dramatically presenting a cork to patrons.
stainless steel, black walnut
dimensions: 1-1/4" x 4" (3cm x 10cm)
Buy Now
for at home projects and decor pieces
We have complied a list of our favorite ways to display all those extra corks you have laying around. No need to throw your corks away, just find the best piece for your home, garden, or workplace and you can repurpose those cork memories in a unique way.
what is a wine cork made from?
Wine corks are derived from the bark of a very special tree known as the cork oak; more specifically Quercus Suber. This tree is native to North West Africa and some parts of Europe. These trees need to be at least twenty five years old before they are strong enough to withstand a harvest. Once every ten years-ish, there is enough bark on a tree that allows for harvest. This act of harvest does not damage the tree as it will naturally begin to regrow its bark immediately. Cork is used in wine storage due to its impermeable nature and its buoyancy.
where is cork grown?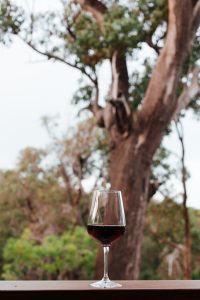 Almost half of the worlds cork production comes from Portugal. However, countries like Spain and Morocco also yield high amounts. The remainder comes from Algeria, Tunisia, Italy, and France. The cork industry is known to be incredibly friendly to the environment due to the fact that the trees are not cut down to produce their product. Unlike most other wood based products that rely on the tree to be completely cut down, these trees make great sums of cork for up to 300 years. So yes, drink away! No need to feel guilt with using your corks for display.
what does it mean for a wine to be "corked"?
As you have seen, many wine makers are now using synthetic corks, screw tops, bottle caps, cans, bags and boxes to store wine in opposed to the tradition of corks. This trend is to defend from wasted product that usually comes back to the wine maker to reimburse for a faulty product. The faulty wines comes from a rotten cork that infuses its soured flavors into the wines. If the cork is bad, the wine will be bad. You can tell by the musty shoe odor that takes over the aroma. You will likely smell wet cardboard. Regardless of how powerful, if you smell this, the wine is considered "corked." Production can be ruined by a series of bad corks that get into the bottling line, making wine makers lean away from traditional corks. Albeit rare, this farming based business cannot afford the loss to "corkage." Cork trees that may have this side effect are usually from young cork trees with their first yeild or have experienced TCA. Trichloroanisole or TCA, is often found in the wine making process. It can be in the cork yes; but also in other areas of the process such as the barrel. So if a wine is "corked" do not always point the finger at the cork itself.