Chef Danielle's Apple Cider
---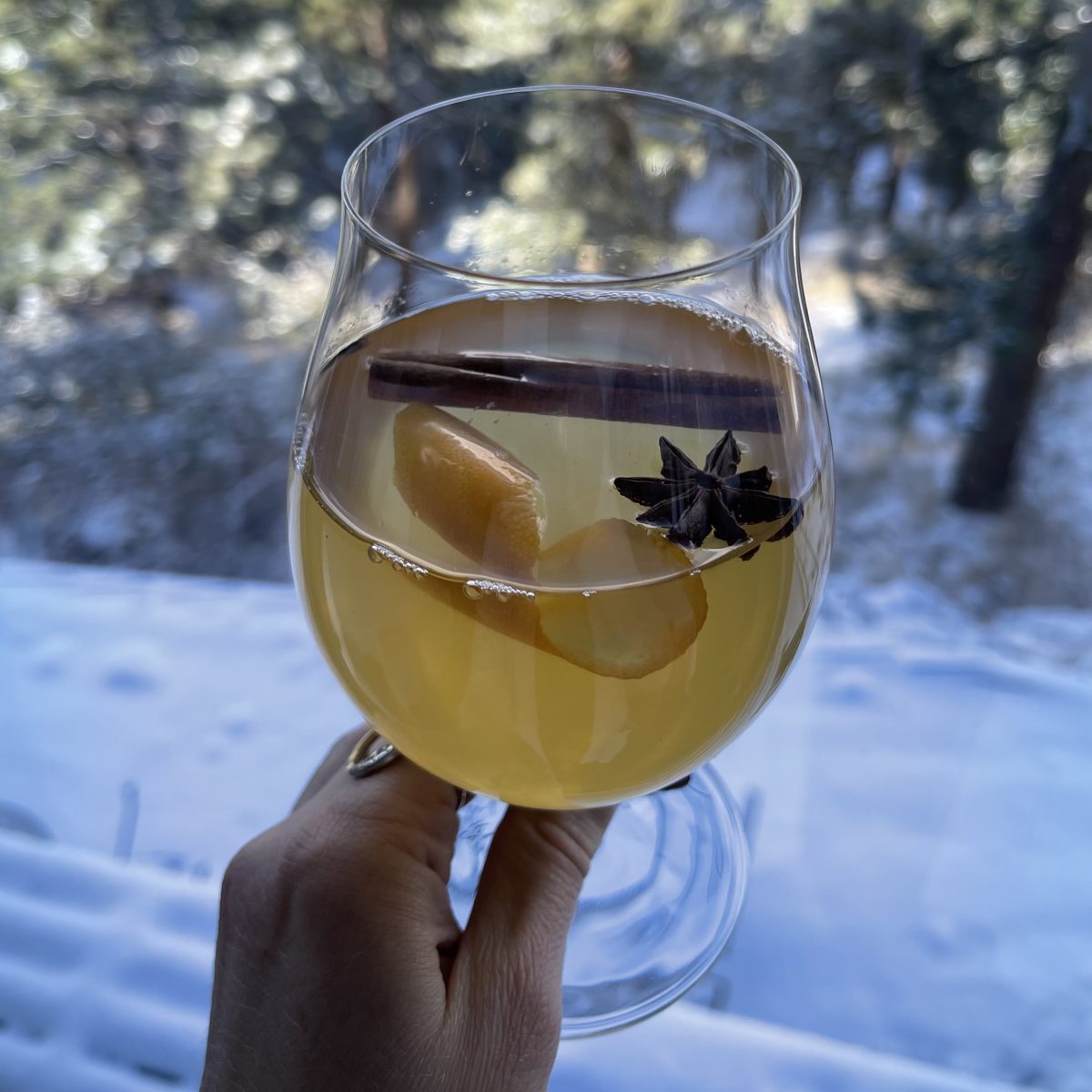 Chef Danielle's homemade APple Cider Recipe
ingredients
– 15-20 Honey Crisp apples (depending on size of apples)
– 3 oranges
– 1 cup brown sugar
– 5 cinnamon sticks
– 2 star anise
– 3 whole nutmeg
– 3 cloves
Recipe
1. Cut apple slices from core and set aside.
2. Cut fine skin from oranges and set aside.
3. Cut away the bitter pith from oranges (white part) and discard, halve oranges and set aside.
4. Juice apple slices in any household juicer. Pour apple juice into large sauce pan.
5. Toast spices in oven or toaster oven for a few minutes to release aromas.
6. Add oranges, orange zest/skin, brown sugar, and toasted spices to sauce pan with apple juice.
7. Simmer for 20 minutes.
8. After cider has simmered, pour mixture through a fine strainer/colander into a clean receptacle.
9. Serve cider hot with your favorite garnishes! Chef Danielle recommends using a cinnamon stick, star anise or orange twist.