Celebrating the Life of Flagstaff House Founder Don Monette
---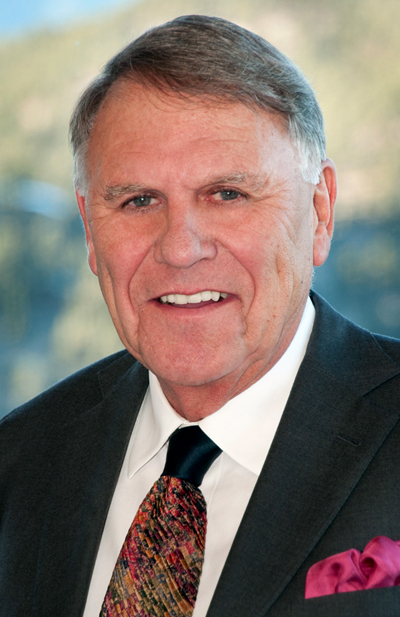 It comes with great sorrow and grief to announce the passing of a Boulder icon, restauranteur Don Monette. Don Monette passed away the morning of Tuesday, February 14th of 2023 with his loving family by his side at the age of 85, just four days before his 86th birthday.
Don Monette was a true pioneer of the Colorado restaurant scene and fine dining world. His risks and sacrifice led The Flagstaff House Restaurant to be highly regarded amongst the global restaurant stage. Don Monette founded the Flagstaff House on November 1st of 1971. With help from his beautiful wife Carole and his sons Mark and Scott Monette, they worked tirelessly to develop The Flagstaff House into a restaurant for Boulder, a restaurant for Colorado, and a restaurant for everyone. Although The Flagstaff House achieved many renowned accolades, including Don being inducted to the "Food Service Hall of Fame" in 2010, he wanted it to be a place where diners of any background could come enjoy all of life's finest moments and celebrations. Don strictly put his praise onto his guests. This hospitality visionary established a guest-forward approach, even saying on his last day of life that "it is all about the people". From the thousands of employees and hundreds of thousands of guests served at The Flagstaff House over the past 52 years, Don truly cared for everyone.
Don Monette's lifelong passion for food started at a young age. Don was a cook for the Army and discovered his love for Colorado when he was stationed in the ski troops in Leadville there during the 1950's. Upon returning home and marrying his high school sweetheart, Carole, they deemed it necessary to move to the Rocky Mountains and start a family.
In 1963, Don and Carole moved to Boulder and never looked back. Don got his start as manager of the Village Inn Pancake House, then later founded the Viking Restaurant and Golden Buff Coffee Shop. Once the Flagstaff House became available for purchase in 1971 Don envisioned transforming it into a one-of-a-kind fine dining establishment, and thus began his long history on Flagstaff Mountain. A truly self-made man, Don taught himself everything he needed to know through hard work and dedication.
He and Carole completely remodeled The Flagstaff House over the years and expanded it greatly. Don felt that he never worked a day while owning the Flagstaff House as it was his true passion. When his sons Mark and Scott became part-owners with Don, the restaurant exponentially developed into what it is today.
Don is survived by his wife Carole of 63 years, their five children, 13 grandchildren, and two great grandchildren with more on the way. Most have worked various positions at the restaurant, making it a true family-run establishment. Without his vision and impact The Flagstaff House, his family, and many in his life would not be who they are today.
Don always beamed with a wonderful smile, was known for his witty humor, had a passion for travel, upheld strong family values and of course, shared his love for wine. Don was not hospitable just in the restaurant, but to anyone in his life. Though Don was notable for being a Boulder restauranteur, anyone who knew him could say that he was kind in nature, humble, and quietly generous.
Today, The Flagstaff House legacy lives on as it is currently owned and operated by Don's grandson Adam and his business partner, Executive Chef Chris Royster. The two partners will continue to maintain Don's pinnacles for operating a family-run restaurant for diners from across the globe.
Don Monette | February 18th 1937 – February 14th 2023
Thank you for your contributions:
Westword
BizWest
Travel Boulder
9News
Daily Camera