Thanksgiving Recipe: Apple Tart Tatin
---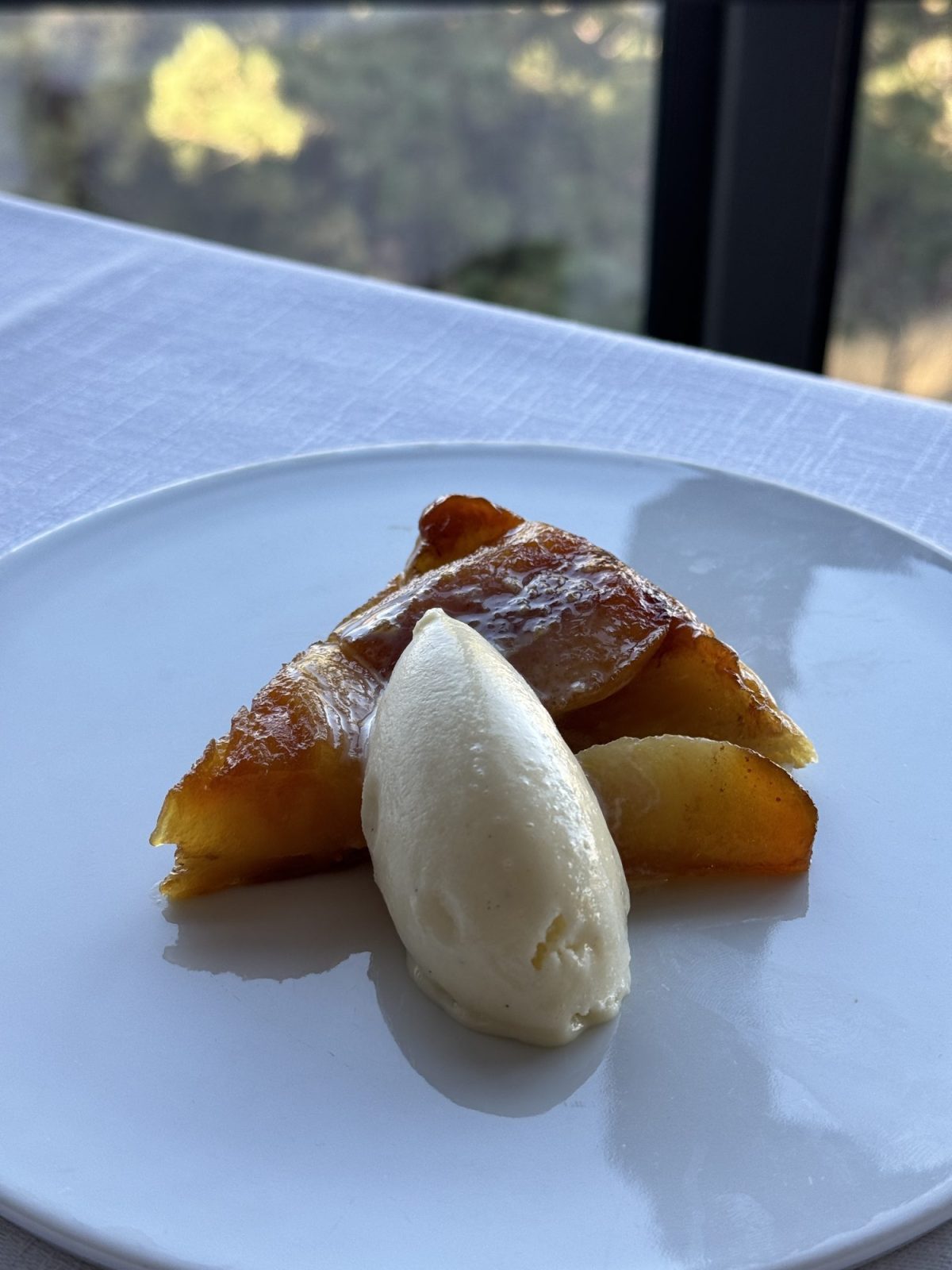 Chef James' Apple Tart Tatin
Ingredients:
5 honeycrisp or granny smith apples
1/2 cup granulated sugar
2oz diced butter
1/4 cup Calvados Apple Brandy (or any brandy/whiskey of choice)
Sheet of puff pastry, thawed and rolled out if frozen
One egg yolk for wash
Dash flaky salt
Steps
Preheat oven to 350 degrees
Lay puff pastry out and lay shallow, oven-proof skillet on top. Cut out puff pastry to same, rounded size as edges of skillet. Set aside
Peel, core, and slice apples into thirds (or however you wish)
In the skillet, add sugar and evenly spread
Add apples to skillet so they evenly fill the pan, flattest sides down
Bring skillet to medium-low heat on stove, cooking until sugar fully caramelizes
Add diced butter then brandy to skillet, turn off stove (NOTE: alcohol will flambee, be mindful of surroundings)
Remove skillet from stove once flames subside
Use a fork to poke holes in puff pastry sheet
Lay puff pastry on top of skillet and gently press down on edges to seal
Mix egg yolk with a splash of water. Brush on top of puff pastry
Sprinkle dash of flaky salt on top of puff pastry
Place skillet in oven, bake for about 20 minutes util golden brown
When done baking, remove from heat and let cool for at least 15 minutes
Using a cutting board or large platter, place on top of pan and flip over so tart is removed from skillet and is now on the board
Slice and serve while warm, delicious with ice cream!